About Our Church
Redeemer Evangelical Lutheran Church is a member congregation of the Church of the Lutheran Confession (CLC). The CLC has congregations and preaching stations in the United States and Canada, and is affiliated with churches in Europe, Africa, Asia, and Australia.
---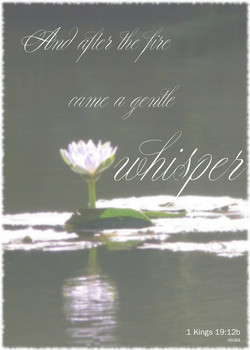 Pentecost 12
After the earthquake came a fire, but the

Lord

was not in the fire. And after the fire came a gentle whisper. When Elijah heard it, he pulled his cloak over his face and went out and stood at the mouth of the cave.


1 Kings 19:12-13a (NIV84)
What We Believe
(From the Small Catechism, Article II)
I believe that Jesus Christ, true God, begotten of the Father from eternity, and also true man, born of the virgin Mary is my Lord.
He has redeemed me, a lost and condemned person, purchased and won me from all sin, from death, and from the power of the devil, not with gold or silver, but with His holy, precious blood and His innocent suffering and death.
He did this that I should be His very own, live under Him in His kingdom, and serve Him in eternal righteousness, innocence, and joy; just as He is risen from death, lives and reigns in eternity. This is most certainly true!
Also see our
Statement Of Faith and Purpose